Online Programs Making News
Read more about our new and news-making programs.
Digital Media for Health Outcomes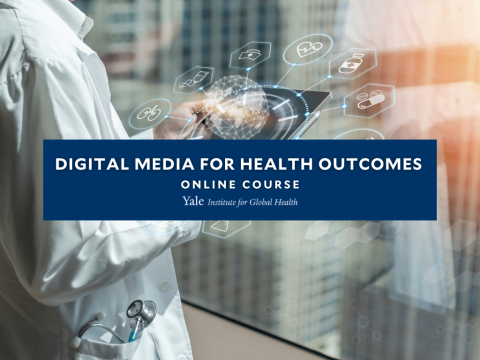 The new online course "Digital Media for Health Outcomes" for health professionals has officially launched on Coursera! Participants will learn how to leverage behavioral insights to design, implement and evaluate digital health communications to drive health outcomes. Led by Dr. Saad B. Omer, the five-module course will feature co-instruction and case studies from the Ad Council, African Union, Africa CDC, Population Services International, UNICEF, World Health Organization, and the Yale School of Public Health. All those who complete the course can earn a Coursera certificate. Click here for more information.
---
Earn an Online Certificate in Tropical Forest Landscapes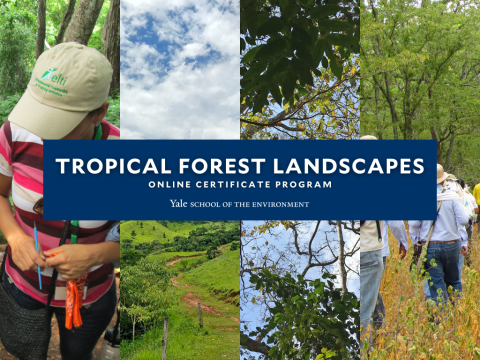 Check out the latest Participant Testimonial Video from Yale's online certificate program, Tropical Forest Landscapes: Conservation, Restoration & Sustainable Use. This interdisciplinary program explores tropical land management through diverse perspectives in a dynamic online experience. Courses teach core concepts, highlight exciting global case studies, and illustrate practical tools to understand and manage effective conservation and restoration initiatives' complex social, ecological, and economic aspects. 
---
Well-being for teens: A popular course gets a new spin for a new audience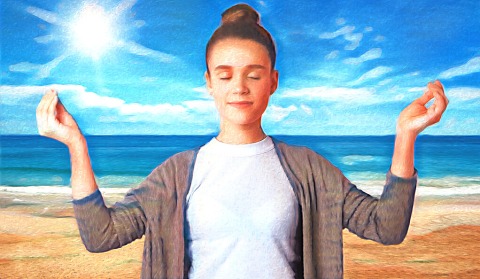 The most popular course in Yale's history is being revamped for a high school audience.
Five years after "Psychology and the Good Life" enrolled more than 1,000 Yale students — and its subsequent Coursera equivalent gained international recognition — Professor Laurie Santos is returning with a new online version of her innovative course, this time tailor-made for teenagers.
---
YSE Certificate Programs Advance Climate Solutions and Careers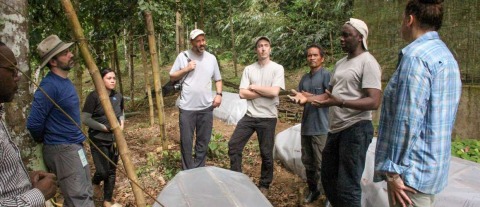 Aimed at accelerating the transition to clean energy and effective tropical forest landscape conservation and restoration, two YSE online certificate programs are having an immediate impact on the environment and the careers of environmental professionals.
---
Three Classes Celebrate at Inaugural YSM PA Online Commencement Ceremony
Nearly 90 members of the Yale School of Medicine (YSM) Physician Assistant (PA) Online Program Classes of 2020, 2021, and 2022—and hundreds of family and friends—gathered on May 6 in Woolsey Hall to celebrate at the program's first graduation ceremony. Since the inaugural cohort of students began the 28-month program in January 2018, 162 have completed the program and received their master of medical science (MMSc) degree....
---
I Want to Save the World!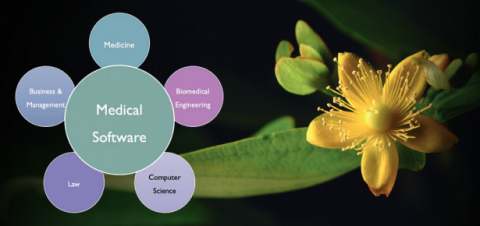 My co-authors and I were having our first meeting with Sara Epperson, Yale's Director of Digital Education, to discuss our proposal to record a Coursera online class based on our then-upcoming textbook "Introduction to Medical Software: Foundations for Digital Health, Devices, and Diagnostics." Her opening question to us was "why do you want to record this class?" to which, to my surprise, I blurted out "I want to save the world!" After a period of silence, I then tried to explain (to me as much to her) what I meant by that statement. How can a class (or a textbook) on medical software "save the world?" ...
---
Yale PA Online Students on Campus for Immersion Week
"I'm so glad to be together this time." James Van Rhee, MS, PA-C, program director of the Yale School of Medicine (YSM) Physician Assistant (PA) Online Program, said in his opening remarks at the March 18 White Coat Ceremony for the 80 members of the PA Online Class of 2024. It was the first White Coat Ceremony the program was able to hold in person on the Yale campus since March 2019, because of COVID-19 restrictions.
The ceremony capped the first-year PA Online students' week-long campus Immersion, following 11 weeks of online coursework and classes. The students, who live in 28 states, had to spend their initial weekend in New Haven in quarantine, in accordance with Yale's COVID-19 protocols. They then had three full days of hands-on learning, divided between the anatomy lab and practicing patient assessment in YSM's clinical skills suite...
---
Diverse Class of 80 Aspiring PAs Begins Yale's Physician Assistant Online Program
Biomedical engineer for a medical device company. Health Science teacher. U.S. Navy Intelligence professional. Hospital administrator. These roles, held by four members of the Yale School of Medicine Physician Assistant Online (PA Online) Program Class of 2024 prior to starting PA school, are reflective of the class's diversity. The 80 students in the class began the 28-month program on January 4, 2022.
Class members live in 28 different states; since the program began five years ago, students have come from 44 states and the District of Columbia. The program is designed so that students do not have to relocate. In their first year, students participate in highly interactive classes and course work online, as well as 120+ hours of patient care in or near their home community. Students then spend 15 months performing clinical rotations in or near their home communities. One aim of the program is to train PAs who will practice in their home communities as a way to address the country's significant primary care needs. Thirty-five percent of the students in the incoming class come from medically-underserved areas and 23% from rural locations.
The geographic flexibility leads to an older class, with an average age of 31 and students ranging from 21 to 52 years-old. Twenty-four percent of students already have an advanced degree, 43% are first-generation, and 25% are underrepresented in medicine.
Yale PA Online Program Director James Van Rhee, MS, PA-C, says, "Every year as we start a new cohort, I am amazed by the wide and varied backgrounds and experiences our students bring to the program." Learn more about a few members of the class below...
---
Yale Hosts Free Online Courses on Intersection of Religion and Ecology
The Yale Forum on Religion and Ecology launched a series of massive open online courses, or MOOCs, this month on the Coursera platform that explore world religions and their diverse ecological perspectives.
The courses represent the culmination of a years-long project by John Grim and Mary Evelyn Tucker, co-founders and co-directors of the Yale Forum on Religion and Ecology who are also both senior lecturers and research scholars at the Yale Divinity School and the Yale School of the Environment. These MOOCs have been made free for audit and academically accessible to engage individuals of diverse backgrounds and interests.
"The purpose is to bring the world's religions into the discussions of the environment, including climate change and biodiversity loss," Tucker wrote to the News. "This is a life work that brings together our special fields of study in responding to environmental issues."
---
Inaugural Online Executive MPH Class Welcomed to Yale School of Public Health
The Yale School of Public Health welcomed 38 working professionals to campus this semester as it launches its inaugural online Executive MPH program.
The part-time program, which takes two years to complete, provides students with a broad foundation in public health and an opportunity to specialize in chosen tracks: Health Informatics, Environmental Health Sciences, Applied Analytical Methods and Epidemiology, and Critical Topics in Public Health. Management and leadership skills are also an explicit component of the curriculum...
---
How to gain a sense of well-being, free and online
In 2018, when Professor Laurie Santos introduced her course "Psychology and the Good Life," a class on the science of happiness, it became the most popular in the history of Yale, attracting more than 1,200 undergraduate enrollees that first semester. An online course based on those teachings became a global phenomenon. By latest count, 3.38 million people have enrolled to take the free Coursera.org course, called "The Science of Well-Being."
---
7 Tips for Online Learning: How to Excel as an Online Student
Do you know a student juggling the challenges of online learning? Are you enrolled in an online course? Have you decided to continue your education?
The Poorvu Center for Teaching and Learning has supported Yale's remote learning model since March 2020 and has supported Yale's online learning initiatives on Coursera since 2014. The Center has developed a list of seven strategies any learner can use to succeed in an online classroom...
Courses You May Enjoy